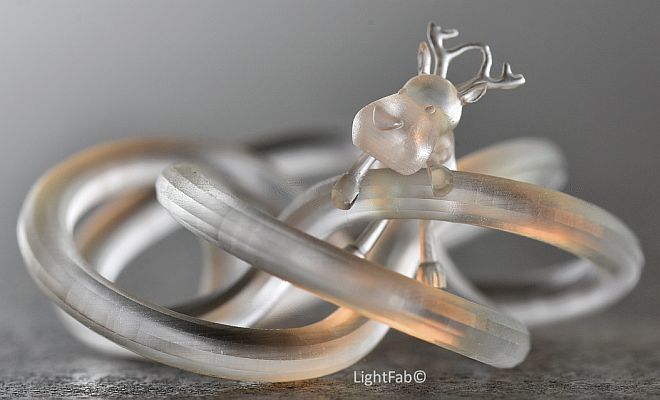 We offer the machine for efficient production of 3D glass parts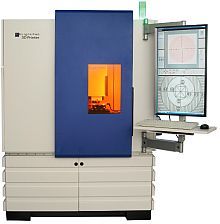 Our LightFab 3D Printer consists of a high dynamic 3D Microscanner, a high precision 3-axis system for stepping, fs-laser, camera and vision system for automatic alignment, laser safety and an innovative CAD/CAM/nc software package in one housing: LightFab 3D Printer
The LightFab 3D Printer is spezially designed for our subtractive 3D printing process SLE (selective laser etching) and is also used for for other 3D laser writing processes inside transparent materials like waveguide writing, 2-photon-polymerization, backside ablation and crack-free markings.
We integrate our system technology into your production line and offer special machines enabling even mass-production of 3D parts. In addition we support you in process development for special structures, new materials as well as higher throughput.
We produce your 3D design in fused silica glass by digital production using laser technology.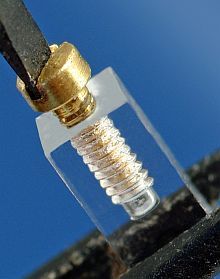 We produce for you complex, transparent components with our new laser production process selective laser-induced etching (SLE).
Digital printing directly from 3D-CAD data is possible by means of SLE.
We offer you the production of glass micro-parts spanning from prototypes, small and large lot sizes or enable you to produce the parts on your own using our micro scanners.

Our offer comprises the production of micro-machined, complex glass parts e.g for medical diagnosis, precision mechanics and optics as prototype, series or even in mass production.
Some examples for our service "3D printing in fused silica glass" you may find in the
data sheet SLE
.